Everybody has heard about ChatGPT. While this is the most well-known use of artificial intelligence, this technology is quickly spreading in all industries. AI has been growing in importance in various industries due to its ability to process and analyze large amounts of data, make predictions and recommendations, automate repetitive tasks, and improve overall efficiency.
In the retail industry, AI is being leveraged to create personalized shopping experiences, optimize inventory management, prevent fraud, and enhance customer service, among other applications. With advancements in technology and increased adoption of AI, its importance in various industries is expected to continue to grow.
In this article, we will discuss how you can leverage artificial intelligence in retail.
How to use artificial intelligence in retail
Personalized Shopping Experience
AI's ability to gather and analyze customer data has revolutionized the way retailers can offer personalized shopping experiences to their customers. Through various methods such as tracking online behavior, purchase history, and social media activity, AI can gather data and identify patterns that help retailers understand the preferences and behaviors of their customers.
With this information, retailers can offer personalized recommendations and promotions that are more likely to resonate with individual customers, increasing the likelihood of sales and customer loyalty. For example, a clothing retailer can use AI to analyze a customer's purchase history, browsing behavior, and preferences to suggest outfits or styles that they are likely to be interested in.
Moreover, chatbots and virtual assistants can provide personalized assistance and support to customers, answering their questions, providing product recommendations, and guiding them through the purchase process. These tools can also learn from customer interactions and adapt their responses to provide even more personalized experiences in the future.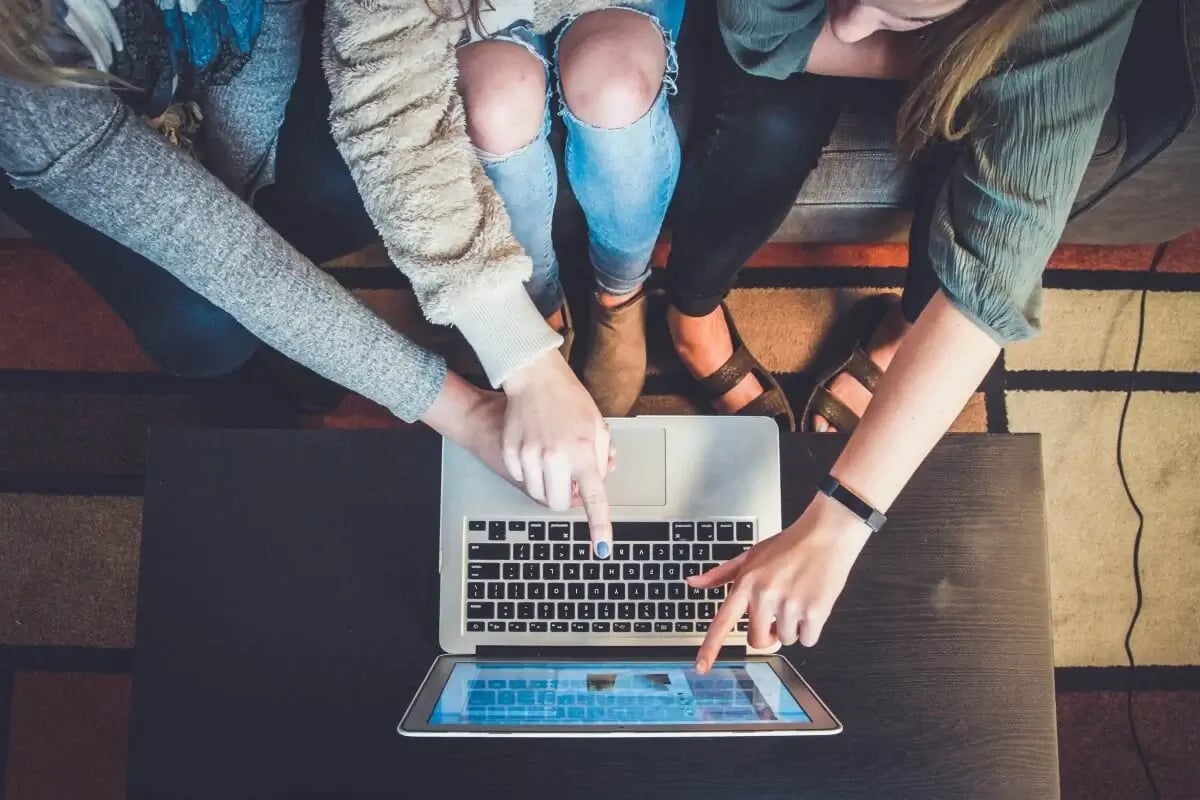 Looking for inspiration on how to use AI to provide personalized shopping experiences? Here are a few retailers that have leveraged this technology:
Inventory Management and Optimization
AI is being increasingly used in the retail industry to track inventory levels and predict demand, which can help retailers optimize their inventory, reduce waste, and avoid stockouts.
Artificial intelligence can be used to track inventory levels in real-time, using sensors and IoT devices to collect data on stock levels, product movements, and other factors. This data can be analyzed to identify patterns and optimize inventory levels, ensuring that retailers have enough stock to meet customer demand without overstocking.
Also, this technology can analyze various factors, such as historical sales data, seasonality, weather patterns, and social media trends, to predict future demand for products. By predicting demand, retailers can optimize their inventory levels and avoid stockouts, leading to improved efficiency and customer satisfaction.
Retailers can use AI to dynamically adjust prices based on factors such as supply and demand, competitor pricing, and customer behavior. This can help retailers optimize their pricing strategies and increase profitability.
Artificial intelligence allows retailers to automatically reorder products when inventory levels reach a certain threshold, streamlining the supply chain and reducing the need for manual intervention.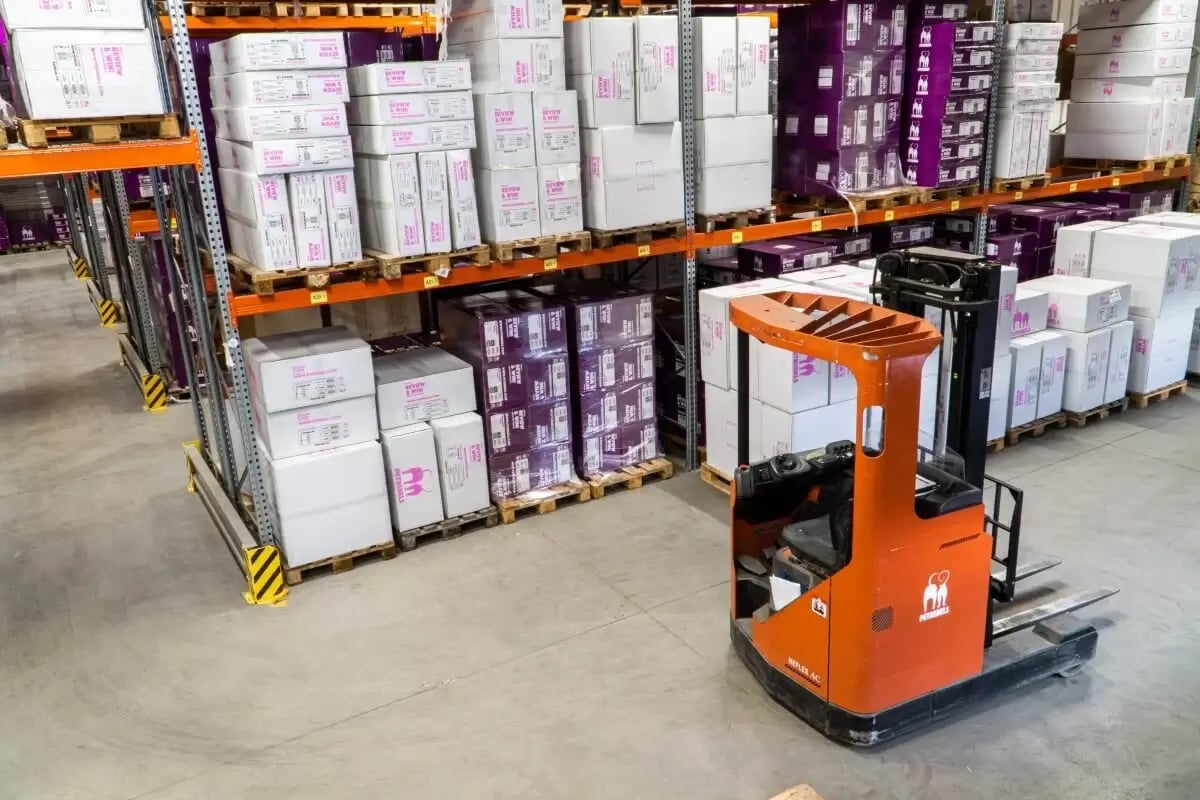 Want to see how other retailers are using AI for inventory management? Here are a few examples:
Fraud Detection and Prevention
AI can be used to analyze patterns and behaviors in transactions to detect fraudulent activity. For example, AI algorithms can identify unusual purchasing patterns, such as a large number of transactions made in a short period of time or transactions made from different locations. AI can also analyze customer data, such as purchasing history and demographics, to identify potential fraud.
Also, AI can be used to prevent chargebacks, which occur when a customer disputes a transaction and requests a refund. AI algorithms can analyze customer behavior and transaction data to identify potential chargeback fraud.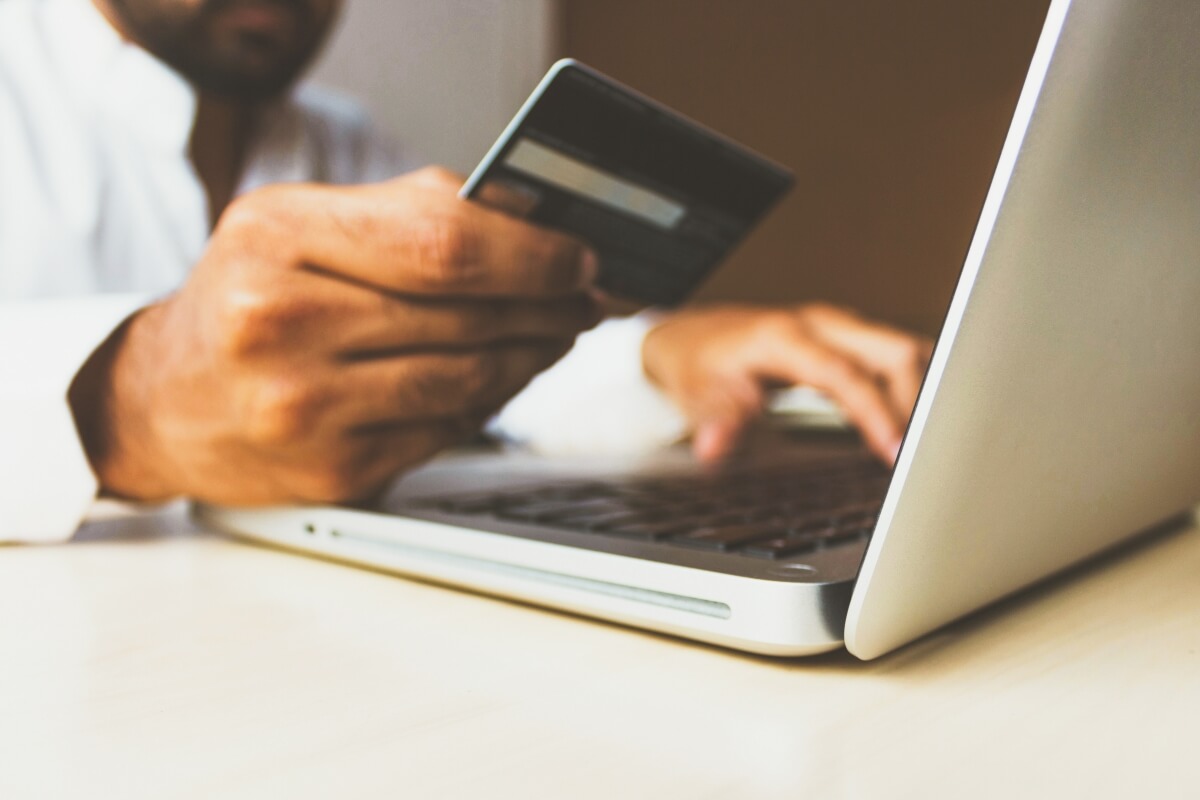 Supply Chain Management
Supply chain management is one of the most challenging parts for retailers. That is why you should consider leveraging AI, at least for this part. Here are a few ways in which artificial intelligence can help you with supply chain management:
AI algorithms can analyze historical data, market trends, and other relevant factors to predict demand more accurately. This helps companies optimize inventory levels, production schedules, and distribution plans, leading to better supply chain management.
AI can be used to optimize warehouse operations by automating tasks such as inventory management, order picking, and stock replenishment. Machine learning algorithms can analyze data from sensors and cameras to optimize storage space, improve order accuracy, and reduce labor costs.
Also, artificial intelligence can assist in selecting the best suppliers by analyzing historical data, evaluating performance metrics, and considering factors such as quality, reliability, and pricing. This helps companies make informed decisions and maintain strong supplier relationships.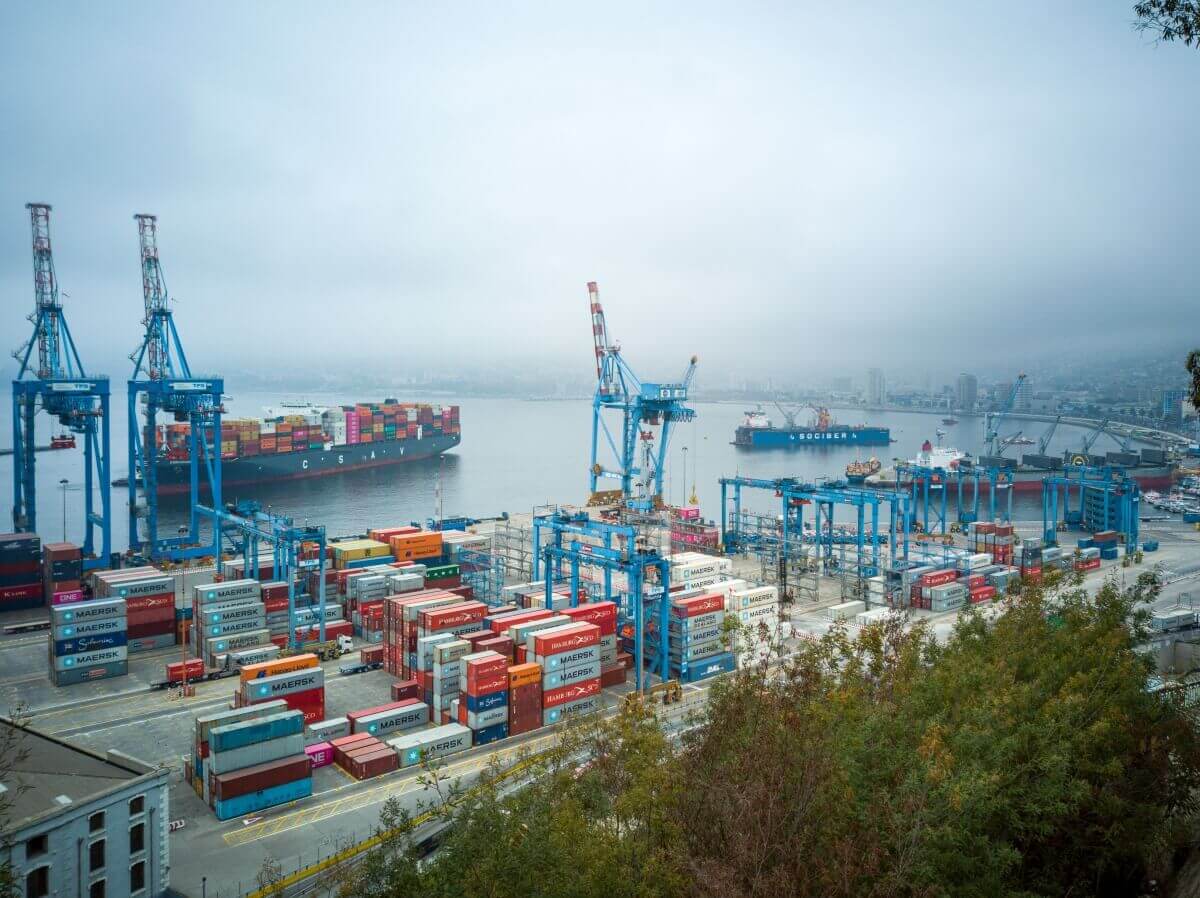 Want to try out artificial intelligence tools for supply chain management? We've gathered a few examples of retailers that are using AI for this purpose:
Enhancing Customer Service
AI has significantly transformed customer service by enabling the development of chatbots, virtual assistants, and voice assistants. These AI-powered solutions have revolutionized the way companies interact with their customers and provide support. Here's how AI assists in customer service tasks:
Chatbots, for example, can handle routine inquiries, provide instant responses, and offer personalized recommendations. Chatbots are available 24/7, providing prompt assistance and reducing customer wait times.
Virtual assistants, like Amazon's Alexa, Apple's Siri, and Google Assistant, use AI algorithms to understand and respond to user queries and commands. They can perform tasks such as answering questions, setting reminders, playing music, and controlling smart devices. Virtual assistants are designed to continuously learn and improve their responses based on user interactions.
Artificial intelligence can also be used to analyze shopper data in-store. Tokinomo created an AI platform especially developed for brick-and-mortar stores to analyze the profile and behavior of the shoppers around products and shelves. Discover Shelfobot at InStore Disrupt 2023.
AI algorithms analyze customer data, preferences, and behavior to deliver personalized experiences. This includes recommending products, suggesting relevant content, and tailoring responses based on individual customer needs. Personalization enhances customer engagement, increases satisfaction, and strengthens brand loyalty.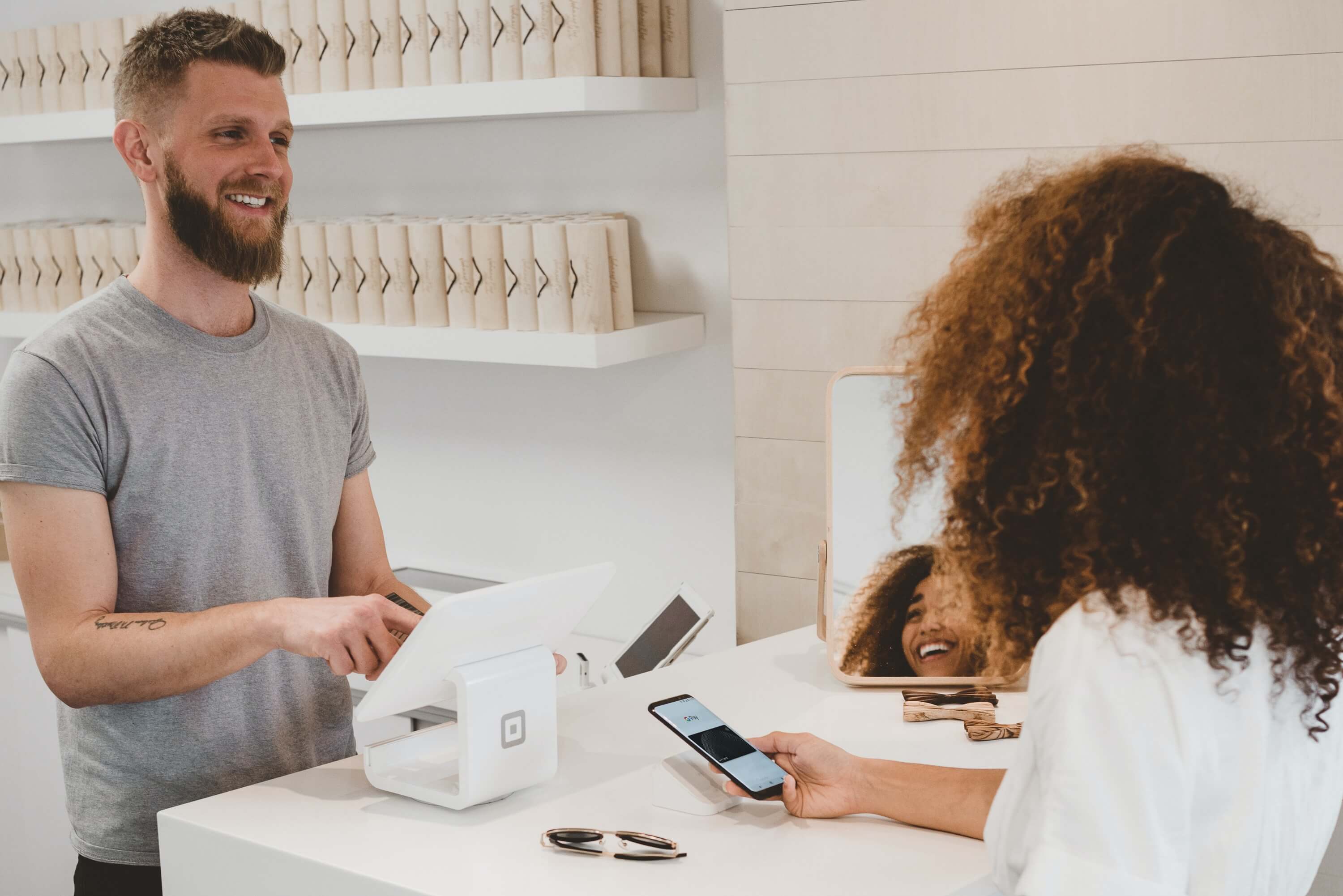 Here are a few examples of retailers who are using AI for better customer service and experience.
Integrating AI in retail
AI brings numerous benefits to the retail industry. It enables personalized shopping experiences by analyzing customer data and providing tailored recommendations. AI algorithms optimize inventory management and demand forecasting, reducing stockouts and improving supply chain efficiency.
Retailers utilize AI-powered chatbots, virtual assistants, and voice assistants to enhance customer service, providing instant and personalized support. AI also assists in price optimization, helping retailers set competitive prices and maximize profits. Visual search technology powered by AI allows customers to search for products using images or descriptions, improving product discovery.