Customer experience, customer satisfaction, and finally, sales, are the most important things to look out for as a retailer. You measure your stock, your revenue, the ROI of your campaigns, but how often do you measure customer satisfaction?
Understanding the needs of your shoppers and offering them the best experience once they enter your store are essentials if you want to step away from the crowd.
In this article, we are going to show you how you can optimize your shopper marketing strategy in order to improve customer experience. It involves retailtainment too!
First, let's start with a simple, yet poorly understood concept: Shopper marketing!
What is shopper marketing
Shopper marketing is a fairly new form of marketing. Unlike trade marketing which existed back in the 80s, shopper marketing is a new marketing niche that focuses on a simple concept: Our client is our master!
A shopper marketing strategy revolves around meeting the needs of your customers and going above and beyond to offer them an amazing experience.
Once customers enter your store, they don't do it just for the mere reason of gathering products, they do it for the whole shopping experience. A shopper marketing strategy can help you increase customer satisfaction and engagement.
As you know, engaged customers are the ones who purchase more and share their experience with others. Once you make your shoppers happy, they will tell their friends and family.
Now that we've established what shopper marketing is all about, let's take a look at some shopper marketing tactics that can help you entertain your customers.
Shopper marketing tactics
Unlike a TV commercial that can linger in the mind of the consumer for months, shopper marketing tactics try to make an immediate impact and influence the behavior of the customer in a matter of seconds.
In-store events
Everybody loves a good event, right? One of the best ways to engage directly with customers is to organize an event. It doesn't matter if you just opened a new brick and mortar shop and want to raise awareness or if there is a special sale, a retail event will help you gather customers inside the store and offer them an experience.

69% of consumers believe attending live experiences helps them connect better with the brand, their friends, and their community.
Unfortunately, 2020 is not the ideal year for in-store events. But what if you moved your event online? You could still attract customers and make them step in-store for more.
Loyalty programs
Customers want to feel like they receive special treatment when they enter your store. How can you do that? By creating a loyalty program. It's simple, easy to implement, and a great opportunity to engage with customers and get to know them.
Numerous retail chains have different types of loyalty programs.
For instance, Walmart. This big retail store offers customers money back with Walmart Moneycard. Also, they have another card, named Walmart Credit Card. Cardholders can receive up to 5% money back.
Coupon programs
Another great way to engage your customers is to make them collect stamps or coupons that can be used to purchase other products at half price. Retailers can partner with other shops and offer customers limited-offer products that can't be purchased anywhere else.
Most retailers tend to take into account seasonal events and offer discounts for matching products. For instance, during summer, retailers partner with towels producers or beach product manufacturers.
A coupon program will help you make customers purchase more because they will want to collect all of the coupons.
Displays
POP displays are great shopper marketing tools. They will help you attract the attention of your customers and disrupt their regular shopping route.
You can try to use shelf-talkers, dump bins, floor graphics, or end caps. However, you need to take into account that these old-school tools don't always surprise customers.

That's why you should try to use a robotic display, just like Tokinomo. It's much more engaging, creative and it offers you great data insights. Tokinomo combines light, sound, and motion technology to engage with customers and promote your FMCG products.

See for yourself how it works:
Free samples or demos
Another good shopper marketing technique is to offer your customers a taste of your newest products. After all, who doesn't love free food, right?
Also, with free samples, you can also observe how much your customers enjoy your products. Free samples, free customer insights!
Want to make sure that you offer the most amazing experience to your customers? Let us give you a few tips and tricks on how to optimize your shopper marketing strategy.
How to optimize shopper marketing?

Understand your customers
The most important thing you need to do in order to optimize shopper marketing is to understand your customers and their needs. You can try to ask them for feedback, observe their behavior while shopping, and use in-store marketing solutions that provide real-time data.
While using Tokinomo you can gain real-time insights like:
Foot traffic
Activations
Location
Status of each device
This means that you can receive data about each shopper activation campaign with our cloud-based platform. It will help you optimize your campaign as you go without even going to the store, with a simple click.
Focus on the ambiance
The ambiance is one of the most important things for customers. This is what the shopping experience is all about: the smell of freshly-baked goods, the beautiful decorations, the perfectly aligned products, and the soft music.
Keep up with trends and technology
While eCommerce platforms innovate often, brick and mortar stores seem to stand still. Old-school in-store marketing solutions are no longer appealing to your customers. This is why you need to keep up with trends and innovate as much as possible.
Use mobile apps to guide customers inside the store. Find robots that can help with customer support and in-store marketing. All of these will help you improve customer engagement.
Retailtainment
Experiential marketing or retailtainment is the best way to increase customer engagement. But how can you offer your customers an amazing experience inside a brick and mortar store?
By combining simple, yet engaging tools like POP displays, music, and technology. Ikea chose an even simpler tool: a bed!
Back in 2011, Ikea invited 100 people to spend the night inside their store. The lucky guests were able to select their bed, mattress, and they received tips and tricks from experts on how to sleep better.
Target Wonderland is another great example of Retailtainment. In 2015, Target opened a pop-up store named Target Wonderland. The 16,000-square-foot store provided 10 different experiences for customers, including a jumbo Etch-a-Sketch. Designed especially for families with kids, this retailtainment campaign was a real success.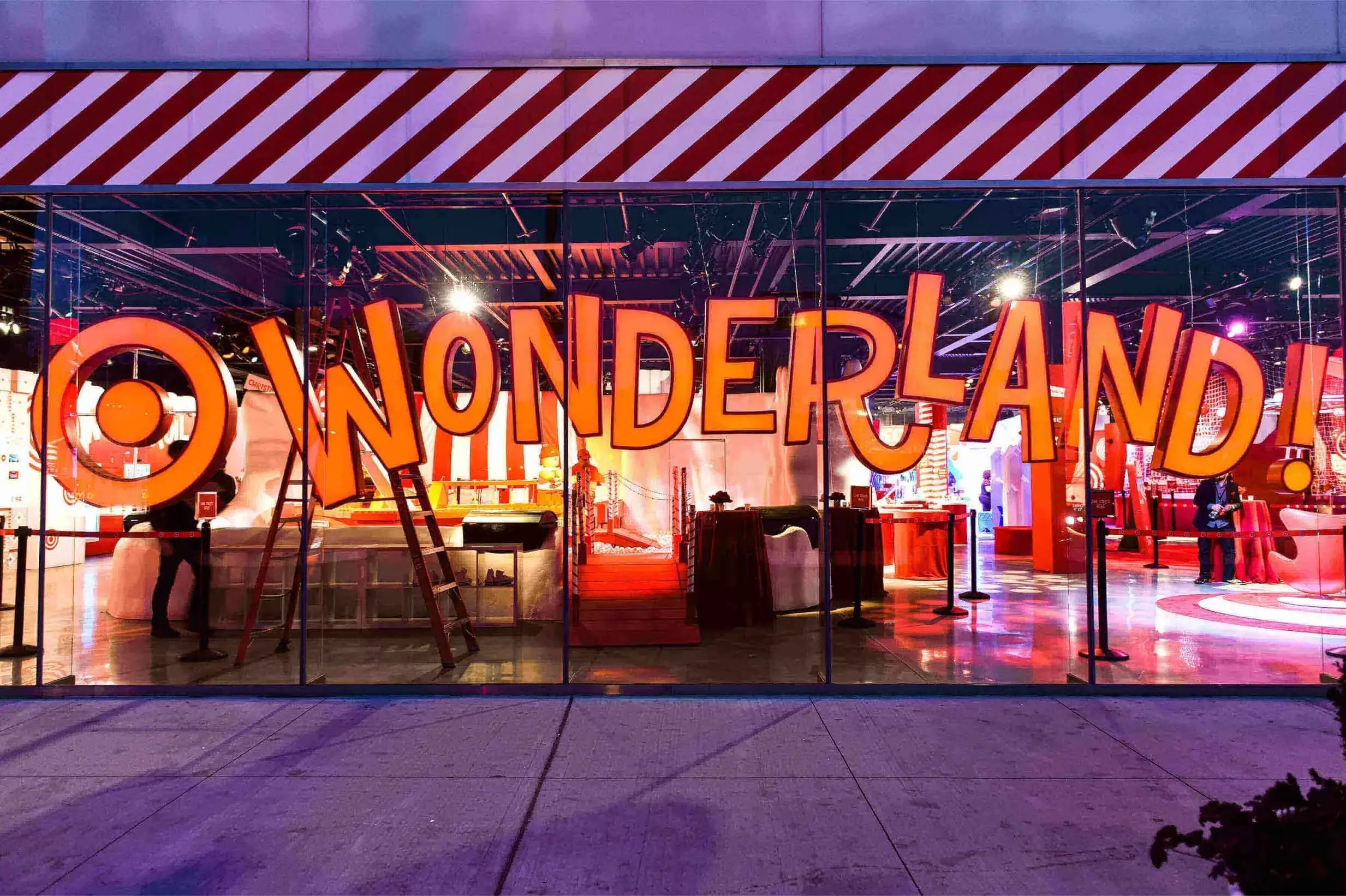 Apart from offering an amazing experience, Target also gave each customer a digital RFID key. When shoppers saw a product they liked, they scanned it and it appeared in their digital cart.
These out-of-this-world experiences happen once in a blue moon. In the meantime, you can delight your customers with amazing ambiance, great customer service, and talking products. With Tokinomo, you can make products talk and engage with customers which will definitely offer shoppers a memorable experience!
Ready to make the most out of your shopper marketing strategy? Find out more about Tokinomo.