Point of purchase (POP) displays have been around for a while, being effectively used by many brands. However, we're constantly surprised by how creative some of them can get, as they manage to attract customers instantly, without even trying that much!
For those of you who are unfamiliar with the term, POP refers to a point of in-store interaction between a brand or product and a customer. Specifically, we're referring to shelf facings, promotional materials, or even specialized POP displays. In most cases, you will see these displays in the form of dump binds, standing displays, or even clip strips, with one big mission: 'seduce' the customer.
Brands choose to integrate POP displays into their strategy as it's a great way to increase a product's presence in the store. But let's not forget that a lot of them are doing this so customers are harder and harder to attract with such displays, especially when it comes to consumer packaged goods brands…
And this is where a bit of creativity comes in, being able to make the difference!
Today we're taking a few moments to discuss some of the most innovative POP displays any CPG brand should use in 2020, to make sure that their messages won't go unnoticed.
Shelf Talkers
No, they don't actually talk, but they are great for helping a brand stand out, even though they are just some simple hanging tags or signs, installed on aisle shelves.
Besides catching the customer's eye, shelf talkers can be used to point out promotions and educate the buyer about the product. Plus, they're one of the cheapest and easiest ways of guiding customers to your product in the aisle!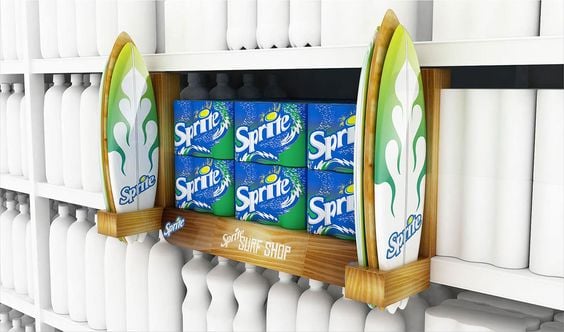 Source: Pinterest.
Free Standing Displays
Speaking about cheap and effective ways of making products stand out, free-standing displays - basically cartons - are even better, as they provide more flexibility when it comes to their location within the store. Basically, they can be placed almost anywhere, not just on aisle shelves.
Another plus of standing displays is that they allow brands to put their creativity at work and experiment with attention-grabbing shapes and designs, like an oversized version of the product you're trying to promote or something even wilder.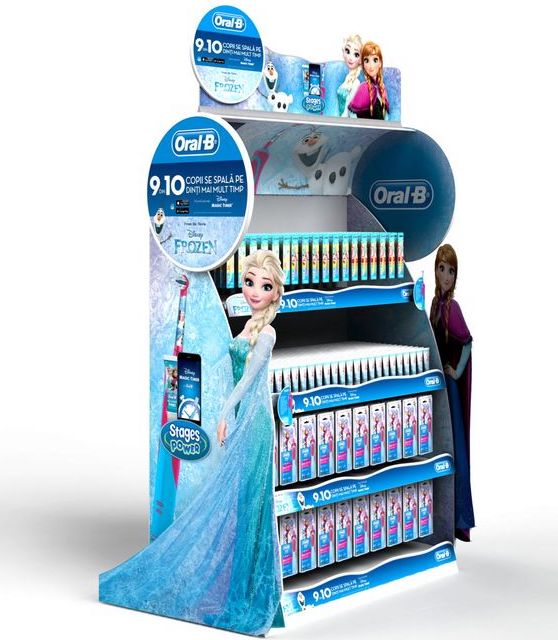 Source: Pinterest.
End Caps
It's not that difficult to figure out where these POP displays are placed, right? That's right, at the end of an aisle, where two of them sit back-to-back. And what makes them great is the fact that they allow product placement in very relevant areas, without actually needing aisle shelf space. But we're not done yet…
End caps can be really effective in terms of attracting attention, as they basically give you a prime location and shoppers can see what you're promoting without even going down the aisle.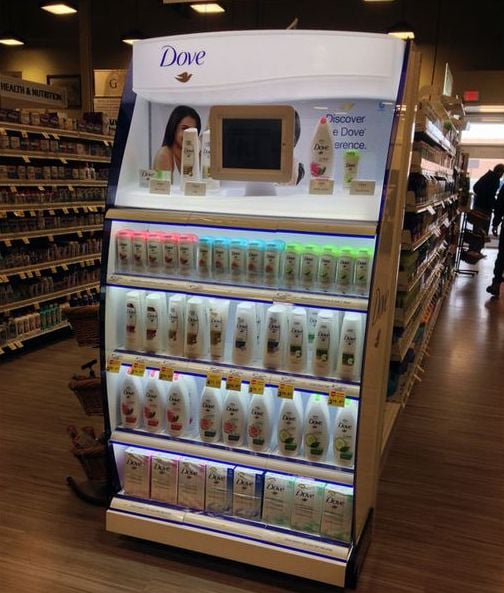 Source: Pinterest.
Floor Graphics
Quite underrated, if you ask us. Why? Well, let's put it this way: what's the last place where you would expect to see an advertisement in a supermarket, for example? Exactly, on the floor!
In most cases, these are placed exactly in front of the shelves where your products are stock, as it will be easier for customers to find them, after spending a few seconds to figure out what on Earth is that thing on the floor and become really intrigued by this unusual way of promoting something.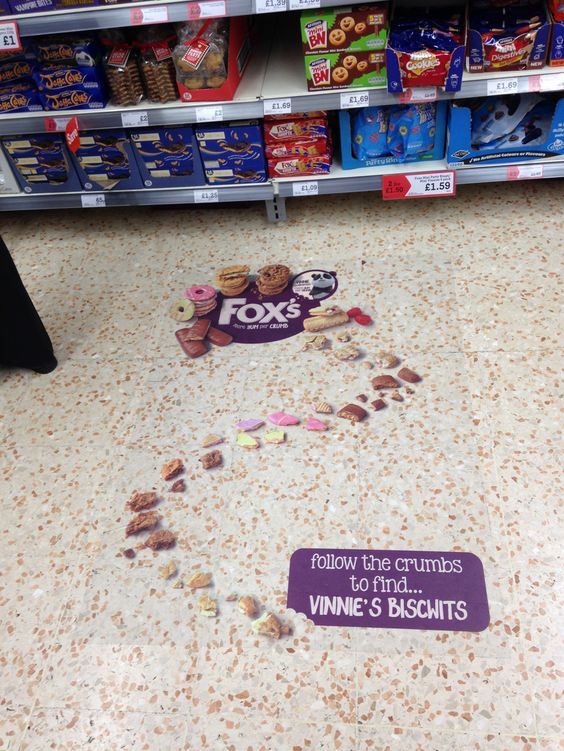 Source: Pinterest.
Dump Bins
Ok, let's make things clear: we're not talking about your regular dump bins, usually found on the streets, in which you throw away garbage. Now, that's a totally different thing.
The dump bins from our story resemble those but they are used for storing small-packaging products customers usually grab while browsing between the aisles. In most cases, they're used by brands selling candy or food accessories, bought in bigger quantities, not just one or two pieces.
Probably the main reason why this type of POP display is becoming more popular than ever - yup, trust us, we've seen tons of them - is because they are free-standing and can be placed in such a way to be seen or interacted with from a lot of angles. And, well, more angles equals more visibility, you know?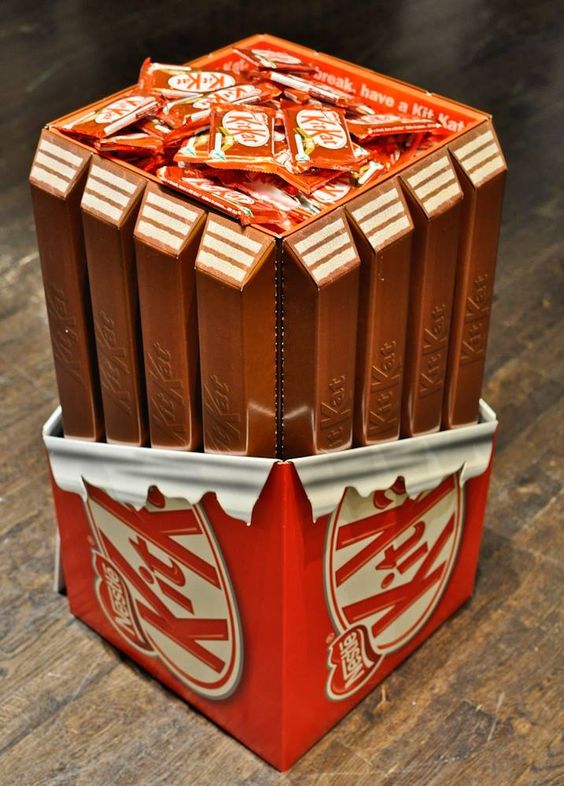 Source: Pinterest.
Vendor Shops
Considered by many an over-the-top type of POP display, vendor shops are actually stores within a store.
Brands using these displays set them up to promote their products - sometimes, even just one - and, lately, they turned out to be pretty effective, in the form of pop-up shops, an ever-growing segment of the retail marketplace.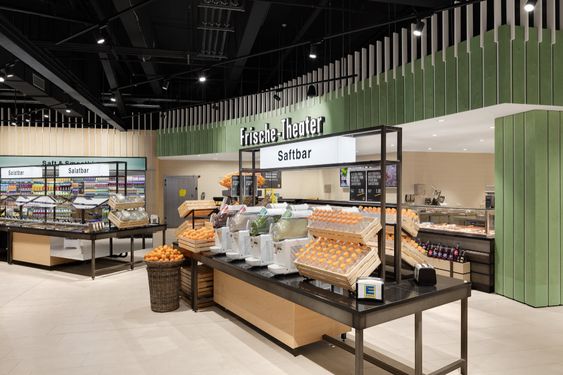 Source: Pinterest.
Motion Displays
Generally speaking, they're attention-grabbing options, living right on the shelf of the product. In most cases, they're simple, flashing LCD displays, with a sole purpose: grabbing the customer's eye and, of course, trying to convince them to make a purchase.
One of their biggest advantages is the fact that they give an advertiser the liberty to...go wild when it comes to messages and rely on flashy images that just cannot be ignored.

Source: Pinterest.
Robotic Displays
This is, by far, our favorite type of POP display and it's pretty easy to understand why.
We, at Tokinomo, wanted to take things to a whole new level, as we were somewhat bored of seeing the same-old in-store marketing and visual merchandising techniques used to increase sales. So we mixed light, sound, and motion technology to make products move. And even dance, sometimes.
Check out more details about how we're making this possible here.
Interactive Displays
It's hard to ignore a screen, no matter the message it has on it, and it's been a while since brands started to become aware of this. This explains the entire display trend, which is seeing them relying on tablets and screens to create some really cool interactive displays.
In most cases, customers can find games on these displays or even questionnaires helping them choose a product or a promotion.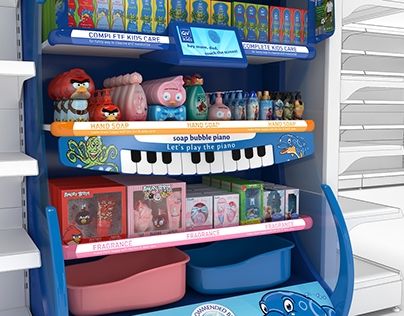 Source: Pinterest.
Product Dispensers
Finally, the latest entry on our list of POP displays suitable for CPG brands is product dispensers. In a nutshell, these are excellent for storing small quantities of your products in a really appealing way, whether we're talking about placing them on a shelf, combined with shelf-talkers, or as a standalone installation.
The advantage is obvious here: a product presented with the use of a dispenser is hard to ignore. Even if a customer doesn't exactly need that product, it's hard to go unnoticed when presented in such a way.
Quite amazing these point of purchase displays, right? We hope that our list will help you get creative and start promoting your products in new and effective ways!