Campaign Corner
Refreshing kiss. Starry has an interesting new commercial. While seated courtside during an NBA game, Keke Palmer is offered a new lemon-lime soda called Starry by its mascots when she appears quite thirsty. As she sips the drink, the man she admires materializes, though he appears to be made of liquid. Despite this, he woos Keke by offering her a Starry rose to drink, and she is smitten with him. Their love affair reaches new heights when they end up on the kiss cam, leaving NBA star Tyrese Maxey and others in amazement.
Drink it straight. Schweppes is typically used as a mixer for alcoholic beverages, but in a playful nautical-themed advertisement as part of their new brand platform called "I Like It Like That," the company is promoting the idea of consuming it without any added spirits. In the one-minute advertisement, a submarine crew surfaces from the deep and arranges a bar on the deck to unwind and enjoy a drink together.
Technology elevating the retail industry
AI-powered campaigns. The article discusses how top retailers are using AI-powered campaigns to engage with their most valuable customers. These campaigns are designed to provide personalized shopping experiences and targeted messaging, which can lead to increased customer loyalty and sales. The use of AI allows retailers to gather data and insights on customer behavior, preferences, and purchasing patterns, enabling them to make more informed decisions about how to engage with customers in the future.
Instacart's B2B Service. Instacart, the leading grocery delivery platform in the U.S., has launched a B2B service called "Instacart SaaS (Software as a Service) Solutions." The new offering provides retailers with a suite of technology tools that enable them to quickly launch their own online grocery platforms using Instacart's software. The service includes features such as inventory management, payment processing, and fulfillment logistics. The move is part of Instacart's strategy to expand its business beyond consumer-facing grocery delivery and into the broader e-commerce space.
Experts sharing tips and tricks
Urban consumers. Are grocers missing the mark with urban consumers? This is one of the topics from Retail Wire's discussions. Retail experts shared their thoughts on the matter. Here's what Ken Morris mentioned on the topic:
'De-influencing' trend. Do you see the de-influencing trend on TikTok as an authentic backlash that may force influencers to reassess how they promote products and brands? Retail experts debated this topic in one of Retail Wire's discussions. This is what Jeff Sward said:
EuroShop 2023 and AI in Retail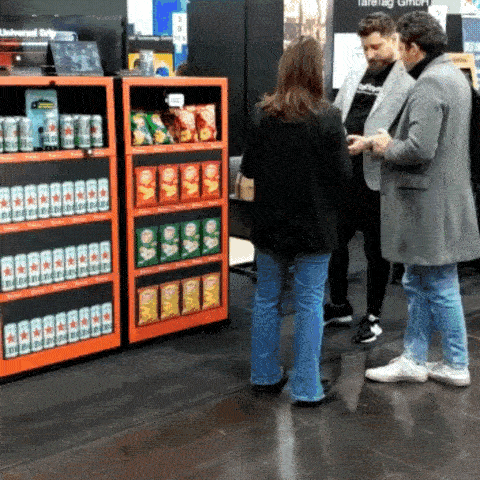 EuroShop 2023. EuroShop is a major retail trade fair in Dusseldorf where retailers from over 140 countries gather to discover the latest innovations in the industry. This year's event covered a wide range of topics, including digitalization, sustainability, energy efficiency, and connectivity. Tokinomo showcased its award-winning Shelfobot and two new products designed to create stronger in-store connections between brands and customers.
AI in Retail. The article provides insights from industry experts on the importance of artificial intelligence (AI) in the retail industry. According to experts, AI can help retailers improve customer experience, increase efficiency, and drive sales. Some of the key areas where AI is being used in retail include personalized marketing, product recommendations, supply chain optimization, and customer service. The article also highlights the challenges associated with implementing AI in retail, such as data privacy concerns and the need for skilled personnel. Despite these challenges, experts believe that AI will continue to play a crucial role in the future of retail.