Campaign corner
Stay smart. In Smartwater's commercial, Pete Davidson's working smart by just video-calling in for his Smartwater spokesperson gig. He's got this Robo-Pete thing that does all the same stuff he does, so he gets to chill on the water while still getting the job done. And, he's even acting as a fancy water dispenser for the crew. Only downside is that it might be a bit awkward.
Cheesy hero. The city gets in trouble when a robot goes rogue, but fear not, the Babybel snack heroes are here to save the day! These little guys are wrapped in protective wax and crafted from 100% real cheese, and they know just how to bring back the peace - by delivering well-timed punches and loosening screws. Cute commercial, Babybel!
Retail technology trends


Shopping feed. The buy now, pay later (BNPL) fintech company Klarna has launched a new feature in its mobile app called Shopping Feed, which uses AI to create personalized product recommendations for users. The app uses customer data to curate a feed of items that shoppers can browse, filter and purchase through the app. The feed is refreshed regularly to ensure that users receive up-to-date product suggestions.
Instacart update. Instacart has introduced a new set of tools designed to enhance the relationship between its shoppers and customers. The tools include a new chat feature that enables customers to communicate directly with their shopper, as well as an in-app rating system that allows customers to provide feedback on their experience. Instacart has also introduced a new set of shopper-facing tools, including a new earnings tracker and a community forum where shoppers can connect with one another.
Expert opinion
Streaming TV. "Do streaming TV platforms have a targeting advantage over linear TV? What do you think of the potential marriage between retail media networks and streaming TV?" These were the questions that retail experts answered in one of Retail Wire's discussions. Here's what Dave Bruno mentioned:

AI in Retail. "Will consumer apprehension around artificial intelligence likely impact retail's ability to capitalize on the technology? What role should retailers play in building trust in AI tools?" Retail experts answered these questions in one of Retail Wire's discussions. Here's what Bob Phibbs said:

InStore Disrupt and Shopping "locally"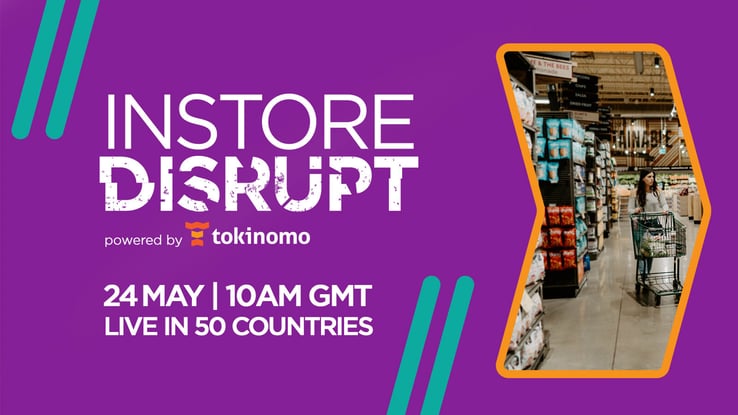 InStore Disrupt 2023. Welcome to InStore Disrupt 2023, the event that's shaking up the in-store experience! Our mission is to bring together industry leaders and innovative thinkers to share their knowledge and insights on the future of retail. Join us for a dynamic and interactive event that will leave you feeling inspired and ready to take your business to the next level.
Local grocery. What does "local" mean to grocery shoppers and how retailers can meet their expectations? A survey found that shoppers associate "local" with fresh, high-quality products that are grown or produced nearby. Shoppers also value the transparency and sustainability of local products. Retailers can meet these expectations by offering locally-sourced products, providing information about the sourcing and production of those products, and engaging with local producers and suppliers.