Campaign scoop
Hard I Dew. Ever loved a beverage so much that you want to marry it? Well, Hard MTN Dew gives you that possibility. For their latest campaign, the boozy beverage is inviting single people to sign in on the website. The winner will get married with a can of Hard MTN Dew in Las Vegas. No, the marriage is not legally binding.
#KeepTheGrey. Racism, ageism, and sexism are still problems in the workplace. One of the latest controversies started out when beloved Canadian news anchor Lisa LaFlamme was fired from her job. One of the reasons? Her hair is turning grey. Dove took this social media scandal as an opportunity to show what they stand for. With its #KeepTheGrey Campaign, Dove did a great job at showing up in an important moment for its customers.
Technology changing the retail industry


Material of the future. Nike just announced its latest and most innovative fabric called Forward. Because this fabric is produced in fewer steps it results in about a 75% lower carbon footprint compared to standard knit fleece. Also, Forward is comprised of 70% recycled content by weight. Starting September 15th you will be able to purchase grey hoodies and crew necks made out of this material.
Automation is key. Chewy, one of the most beloved brands for pet supplies, is opening a third automated fulfillment center. Automation seems to be one of the key elements that helped this brand grow so much in the last few years.
"The benefits from automation continue to expand across our network and our pace of realizing these benefits continues to accelerate," mentioned Summit Singh, Chewy's CEO
Smart garage. What if somebody could come inside your garage, leave the groceries where you indicated, sanitize and secure, everything before heading out? Well, this is Walmart's plan. Walmart partnered with myQ to expand the retailer's InHome delivery service. Walmart employees will use myQ's "smart garage technology" to gain one-time access to consumers' garages and drop-off deliveries.
Experts know best
Christmas shopping. Yes, summer is over, but are we ready for Christmas shopping already? In Retail Wire's discussion, retail experts debated whether or not people are going to start their Christmas shopping earlier this year. Dick Seesel shared a great perspective: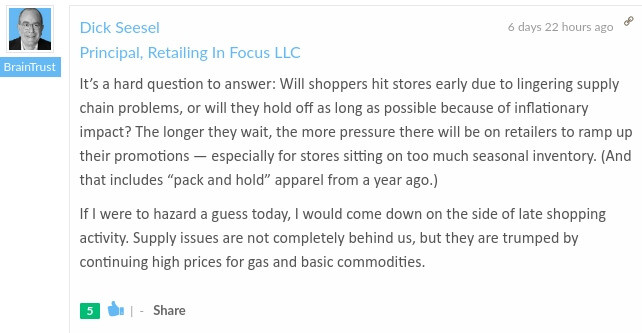 Battle ageism. We talked earlier about Dove's #KeepTheGrey campaign. Wendy's was another brand that showed up during this controversy. In Retail Wire's discussion, experts debated if these campaigns were timely or risky. Here's what Georganne Bender had to say on the topic: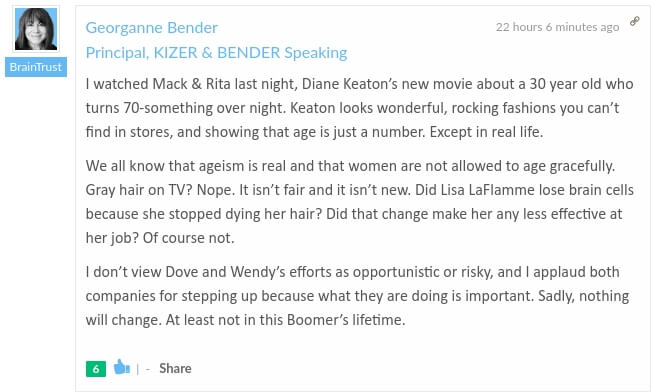 The future of grocery retail: In our latest expert round-up, we've talked about what's in store for grocery stores. James Tenser shared a great perspective on the future of grocers: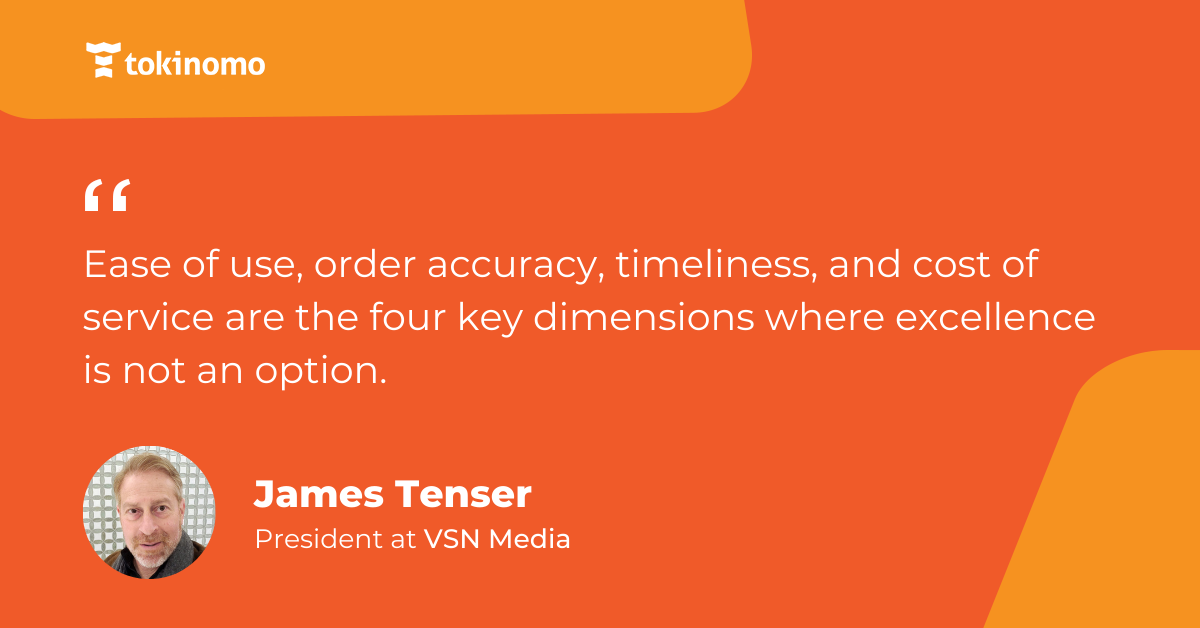 Food prices and preferences


Eating in store. Shoppers love prepared food. That's why more retailers plan to allocate additional space to freshly prepared offerings. While offering more grab-and-go options, retailers are not planning on expanding the in-store dine-in areas. It appears that retailers observed that shoppers don't actually like to enjoy their food inside a crowded and nosy store.
Commodity prices. For weeks we've talked about the rising cost of living. It appears that we finally have some good (not great) news. The cost of grains such as wheat and corn fell over the summer. Other products such as premium beef have seen a drop in prices. However, this seems demand-driven since customers are trying to save up and not splurge on premium products.