We are pleased to announce that we have made a series of far-reaching new improvements, clarifications, and additions to Tokinomo's Cloud Platform.
The changes to our platform likely to stand out most to our users will be centered around the Campaigns menu.
New campaigns workflows
In an effort to give our users more flexibility in working with campaigns, as well as to be able to capture more relevant data during the operation of our devices and services, the campaigns' workflow has been restructured.
The main Campaign Info screen now includes a list of the stores running under that campaign, each with their device (or devices, if the campaign uses dialogue), as well as dates per each individual store, in addition to those of the campaign itself.

Change settings during the campaign
Most campaign fields can be adjusted throughout the duration of the campaign. Campaign and store dates are now independent of one another and can be different, if a user's campaign gets complex, as things tend to happen in real life.
Remember this!
The only limitation to editing campaign dates fields is that dates can only be edited proactively — once it's in the past, you generally can't change it.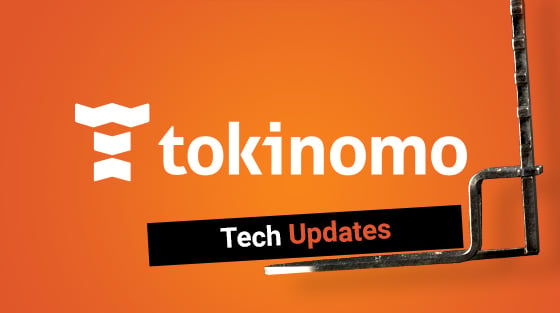 If a device has to be replaced mid-campaign in a store, just switch out the device in that store in the Campaign Info Form with the new device of your choice. And don't worry! The system will store the active days on the replaced device and start counting down on the new device automatically.
Check out the video tutorial
In order to help you get used to the new features, we recorded a video tutorial. It's pretty short (shorter than an episode of Ozark) so grab a coffee and check it out. The new features are already available in the platform, so go to your Tokinomo Cloud account and take a moment to familiarize yourself with the changes.
Download the user guide
All the recent changes made to the cloud platform are captured in a brief user guide. Learn how to manage the campaigns' workflow and share it easily with all the people in your team in charge with Tokinomo campaign management. If you can't find the user guide in your inbox, drop us a line at hello@tokinomo.com and we'll make sure to send it to you.
Coming soon!
Here's some exciting news on our current developments. The new campaign workflow will soon contain a Reports tab, allowing the user to generate reports based on the activity of their devices: to create graphic visualizations of the statistical data and be able to check the account's billing expectations and current situation in real-time. Coming soon, so stay tuned!
Need any help?
We are at your disposal for any questions, suggestions, and bug reports. We are always working to improve our services, and we appreciate our partners' help in determining any problems and possible improvements.