Campaign corner
Great flavor. In an effort to promote his product and find out more about what consumers want, singer and co-owner of Treo, Jason Derulo, takes to the streets to engage with people of various age groups, discussing the benefits of the organic juice option. As they try out diverse Treo flavors, people are genuinely impressed by the flavor, as well as the impressive low-calorie, carbohydrate, and sugar content.
BTS low prices. Every brand and retailer has prepared and shared its back-to-school campaigns. As you might expect due to current economic conditions, many brands focused on low prices to promote their products. Target is a retailer that values good products with low prices and wanted to show it with their latest BTS campaign.
Technology for the retail industry


Summarized reviews. Amazon disclosed that 125 million customers wrote 1.5 billion reviews last year. The company's new AI-generated reviews aim to highlight product insights and help users find reviews discussing specific attributes. Amazon employs both human investigators and machine learning to detect fake reviews, preventing over 200 million suspicious ones from appearing.
Next-gen grocery stores. Good Food Holdings, the parent company of grocery banners like Bristol Farms and Metropolitan Market, aims to provide customers with a personalized shopping experience, whether online or in-store. The company, owned by South Korean retailer E-Mart, is experimenting with innovations such as "connected stores," smart carts, electronic shelf labels, and more to enhance this vision. The challenge lies in striking a balance between technological advancements, labor constraints, and customer preferences. The company is expanding tests of smart carts and digital features, while also focusing on website upgrades and partnerships with Instacart and DoorDash for e-commerce operations.
Experts sharing knowledge
Brick and mortar retail. What do you think the biggest contributors to offline retail's continued growth will be? How can retailers best combine their physical and digital offerings to create a truly cohesive, convenient whole? Various retail experts answered these questions in one of Retail Wire's discussions. This is what Jeff Sward pointed out:

Incentivized reviews. Does requiring full disclosure around incentives do much to reduce the number of inflated online product reviews? In what ways should retailers encourage reviews, if at all? These were the questions that various retail experts answered in one of Retail Wire's discussions. Here's what Gary Sankary mentioned: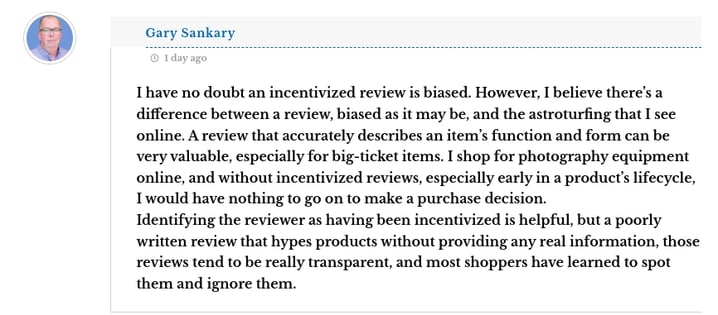 In other news…


Experiential retail. As customers return to in-store shopping, retailers are exploring interactive store designs to reestablish connections with shoppers. Brands that have primarily operated online are now venturing into physical store spaces, and well-established companies are diversifying store concepts and introducing fresh formats.
Retail sales. Retail sales experienced a midsummer upswing following a period of sluggish growth, thanks to various promotions by retailers, notably Amazon's Prime Day event. According to the National Retail Federation, retail sales in July saw a 1% increase from June and a 3.2% increase year-over-year, with online sales surging 1.9% due to Prime Day generating $12.7 billion in online sales. The U.S. Census Bureau reported an overall 0.7% rise in July retail sales from June, marking the most significant gain in six months, and a 3.2% increase year-over-year.