Hold onto your hats because we've got some super exciting news to share! Tokinomo, your go-to retail marketing tech wizards, are beyond thrilled to announce that we've been shortlisted for the esteemed Creative Retail Awards 2023!
Tokinomo won Creative Retail Awards in 2022
Remember last year when we wowed everyone with our mind-blowing "Maggi Singing Soup Pot" campaign? Well, it looks like our retail magic is still going strong! After scooping up two Creative Retail Awards in 2022, we're back in the game with our latest creative campaign: the one and only "Fanta Misterio" campaign!
Fanta Misterio taking Tokinomo to Creative Retail 2023
For those who missed it, "Fanta Misterio" rocked the retail world with its spooktacular seasonal marketing for Halloween. It was like having a virtual haunted house right there in the store, and our interactive tech made shoppers feel like they were on a thrilling ghost hunt! Not only did it send shivers down their spines, but it also led to some serious sales boosts for Fanta.
We can't contain our excitement as we gear up for the Creative Retail Awards 2023, where "Fanta Misterio" campaign will be competing alongside other genius activations. This event is the ultimate celebration of creativity and innovation in the retail universe, and we're stoked to be part of it!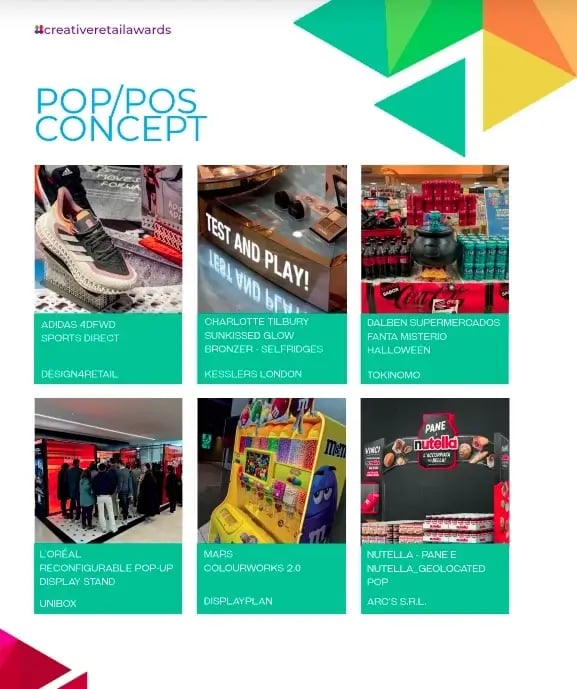 Our CEO, Ionut Vlad, mentioned:
"We're absolutely over the moon to be shortlisted again! This recognition is a big high-five to our awesome team who always puts their heart and soul into creating mind-blowing experiences. 'Fanta Misterio' was an amazing campaign implemented by our partner in Brazil, Creative Display in Dalben Supermercados. It's fantastic to see it getting the recognition it deserves."
Mark your calendars! The Creative Retail Awards 2023 ceremony will take place on September 21st at Proud Embankment in London. Trust us: you won't want to miss it!
At Tokinomo, we're all about pushing boundaries, getting creative, and turning heads in the retail world. We want to extend a massive THANK YOU to all of our partners who support us on this wild ride. None of this would be possible without your enthusiasm and trust!
In case you want to know more about our magical "Fanta Misterio" campaign, hop on over to this insightful case study.
We're counting down the days to the big event, and we've got our fingers crossed for another big win.