We are excited to announce that Tokinomo won two awards with Maggi's Singing Soup campaign. At the Creative Retail Awards 2022, Tokinomo was the winner in both categories POP/POS Concept and Innovative Display Product for which the campaign was shortlisted.
Tokinomo wins two awards at Creative Retail Awards 2022

Tokinomo, the in-store marketing robot, won best POP/POS Concept and best Innovative Display Product at Creative Retail Awards 2022. These significant distinctions were awarded to one of the most successful campaigns implemented with Tokinomo: Maggi, the singing soup pot.
This campaign was shortlisted for two different categories: POP/POS Concept and Innovative Display Product and managed to win in both of those categories. Tokinomo's campaign had tough competition, including campaigns from Chanel No 5 Spaceship, Heineken, and Microsoft Experience Center.
"We don't want to brag, but Tokinomo is the winner of two awards at the Creative Retail Awards 2022. We are more than honored to receive these awards. It is truly amazing to see that others appreciated our in-store marketing solution and its results. Thank you, Creative Retail Awards, for the awards and the wonderful experience"

Ionut Vlad, CEO of Tokinomo
About the campaign


Maggi Singing Soup Pot was one of the most inventive campaigns implemented with Tokinomo. This campaign was created by Nestle for its brand of packed soups Maggi. Maggi Singing Soup campaign was praised by shoppers, retailers, and industry experts for its creativity.
For this campaign, Nestle Bolivia decided to use Tokinomo, the robotic POP display, to more innovation in product promotion. With Tokinomo's help, Maggi packed soups made a show in stores.
Thanks to Maria Fernanda, Senior Category Marketing Manager at Nestlé, and Alejandro Urioste Bedregal, the regional rep at Tokinomo this inventive campaign started with something they both liked: magic.
Tokinomo and Nestle created a soup pot that sang and moved to highlight Maggi's packed soups. This involves building a mechanism that lifts the lid of the pot in a precise movement in order to be in sync with the music. Apart from moving the lid of the pot and making the pot sing, Tokinomo's led lamp was positioned underneath, to give the sensation of a stove and a boiling pot.
This campaign not only accomplished all of its objectives but was also praised by retail experts and received awards. Maggi Singing Soup Pot managed to bring excitement at the point of sale and the positive impact of the campaign can still be seen after months since it was implemented.
About Creative Retail
Creative Retail Awards is one of the most dynamic and innovative events that take place every year. Creative Retail is organized by the Shop & Display Equipment Association (SDEA) and Retail Focus.
The nominations include several disciplines, from store design, surfaces, and display systems, to innovative technology, and lighting. The awards are judged by a panel of experts and industry leaders
This year, the Creative Retail Awards ceremony took place on 22nd September at Proud Embankment, London. It was a marvelous event that focused on innovation and creativity. Apart from offering awards to some of the most inventive campaigns, the award ceremony was a great networking opportunity for retail and advertising professionals.
About Tokinomo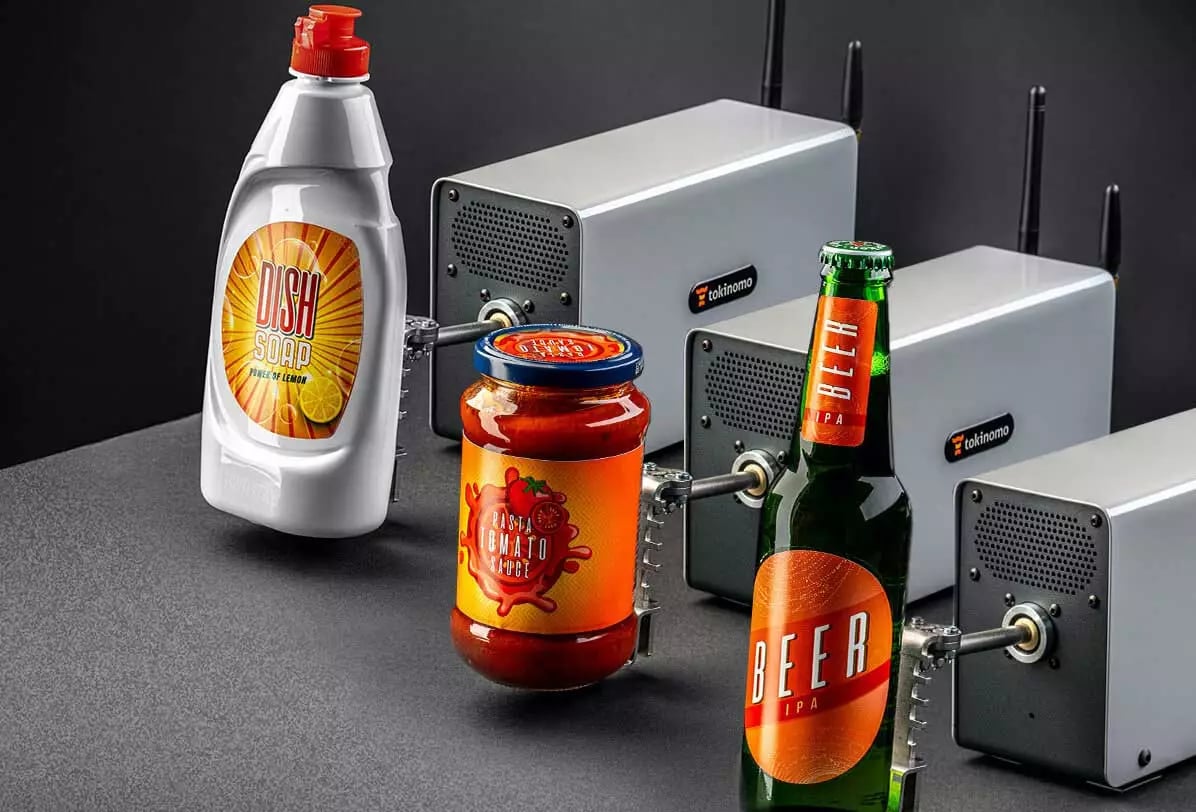 Tokinomo is an in-store marketing solution for FMCG brands and retailers. The robotic POP display helps products promote themselves right at the point of purchase. By combining light, sound, and motion technology, Tokinomo senses when a customer approaches the shelf and makes the products come to life.
Some of the most well-known brands and retailers that have chosen Tokinomo as their in-store marketing solution include P&G, Henkle, Unilever, Coca-Cola, Nestle, and Auchan.
Tokinomo robots are available in over 40 countries thanks to local and global partners. Our mission is to bring innovation into stores all over the world and delight customers right at the point of purchase.
Tokinomo has been praised by many retail experts and received important awards, including "The most inventive startup" from La French Tech. Also, some of the most creative campaigns received awards from POPAI Awards Paris and Golden Arrow Awards Poland.