We are excited to announce that our partner in Turkey, Plus Scope, is set to make a significant debut at the 9th edition of the Food Retailers Association Conference.
Food Retailers Association
The 9th Joint Development Congress, where food retailers and suppliers come together, will be held on Tuesday, October 10, 2023, at Wyndham Grand Istanbul Levent and simultaneously in a hybrid format at Digital Network Alkaş.
Under the theme of "100 Percent Retail," the conference aims to underline the vital role of the retail sector in strengthening the country's economy. In the centenary year of the Republic of Turkey, the event gathers key players from the food retail industry, fostering discussions on planned production and supply chain development.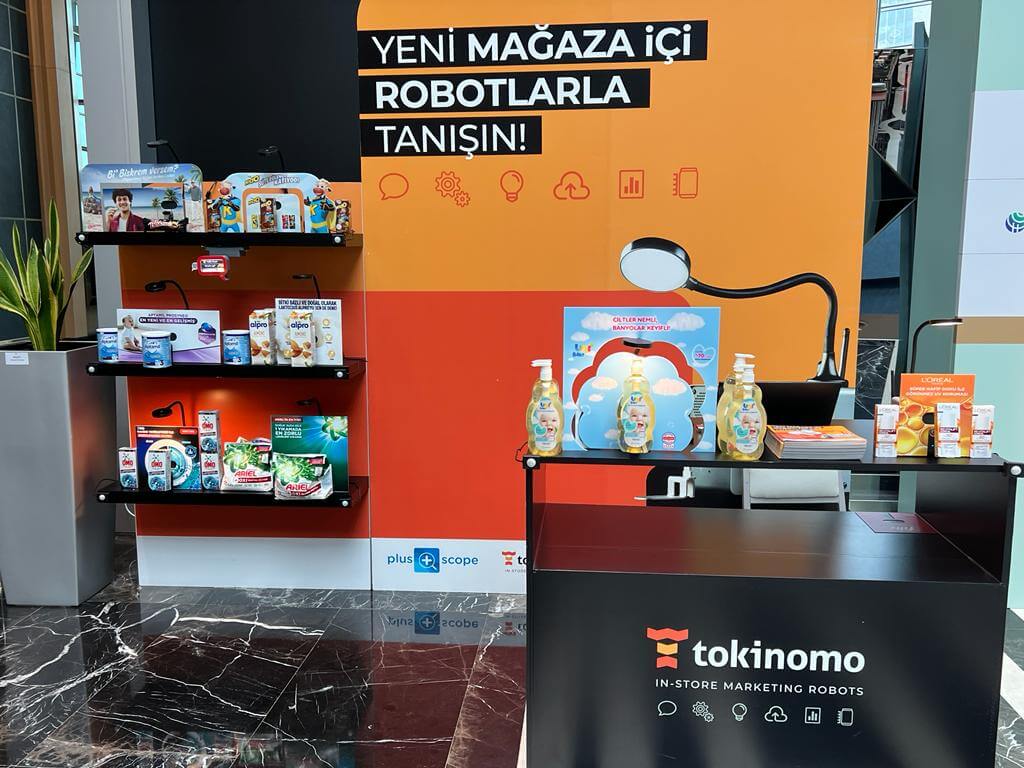 Plus Scope, formerly known as Retail Plus and a partner of Tokinomo, has emerged as a formidable player in the Turkish retail industry. The company harnesses its own technology and operational expertise to provide innovative solutions to the market. At the conference, Plus Scope is set to showcase Tokinomo's product, Shelfobot and present its features in different campaign settings.
Also, Tokinomo's new product, Visibubble, will be presented for the first time in Turkey during this conference.
Shelfobot and Visibubble on display
Shelfobot is a cutting-edge robotic marketing solution designed to captivate customers and drive sales. Using motion, sound, and light, Shelfobot transforms static retail shelves into dynamic, attention-grabbing displays. It provides a unique way to engage with shoppers and boost product visibility, ultimately enhancing sales and brand awareness.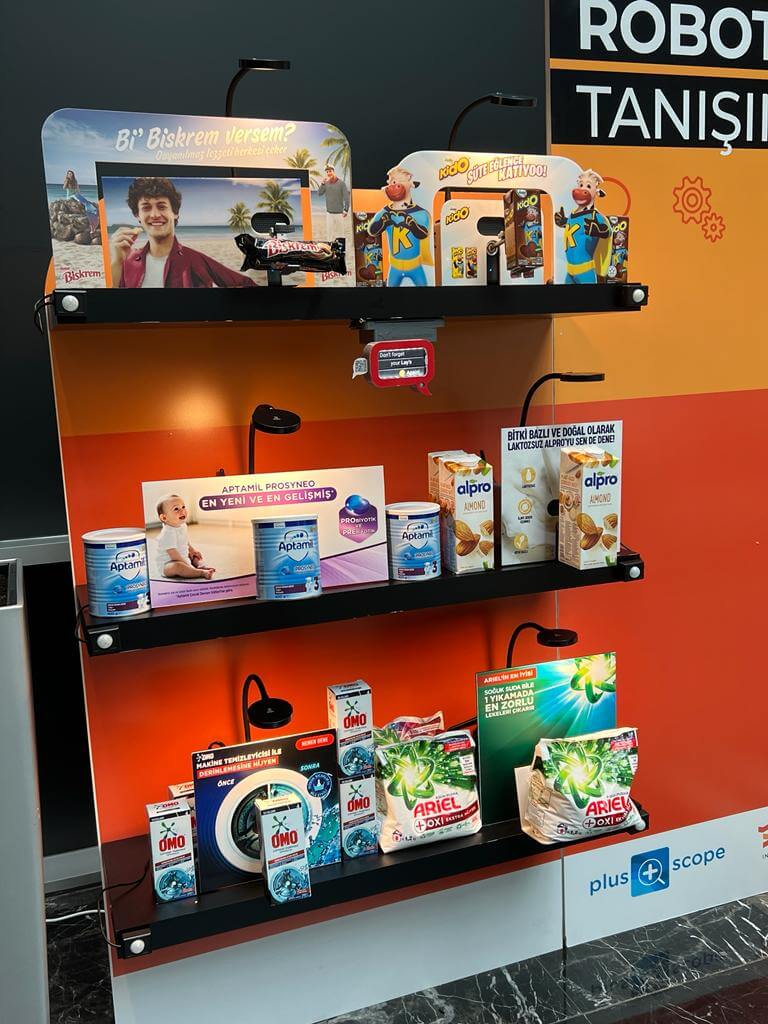 In addition to Shelfobot, Plus Scope will introduce Visibubble, another revolutionary product from Tokinomo. Shoppers can interact with products in an exciting and engaging way.
"We are thrilled to hear that our partner, Plus Scope, is participating in the Food Retailers Association Conference," said Ionut Vlad, CEO of Tokinomo. "This event provides an exceptional platform to showcase our products, Shelfobot and Visibubble, to the Turkish retail community. We believe that this partnership with Plus Scope is revolutionizing the way in-store marketing is done in Turkey.
For those attending the conference, a visit to the Plus Scope booth is highly recommended to witness the trailblazing solutions that Shelfobot and Visibubble bring to the retail world. This partnership is set to lead the way in reshaping the future of in-store marketing and customer engagement across Turkey and beyond.