Tokinomo received the "Most Inventive Startup" award at La French Tech 2022 at the French Embassy in Bucharest. The event, organized by Grégoire Vigroux, was hosted by the French Ambassador, Laurence Auer, and brought together prominent startup founders and investors, as well as corporates, journalists, and government officials. The event celebrates, for the third consecutive year, the booming Romanian startup scene and fosters French - Romanian collaborations.
Ionut Vlad, our co-founder and CEO received the award. "We are very excited to announce that Tokinomo was distinguished with another award, this time by the French business community. We would like to thank our customers and partners, many of them well-known French brands, for this recognition. Our latest awards and nominations show us that our product has filled a problematic gap in the in-store marketing landscape. I would like to thank and congratulate Grégoire Vigroux for the wonderful event and the amazing community contributing to the growth of the French-Romanian entrepreneurial ecosystem."
Tokinomo wins Most Inventive Startup Award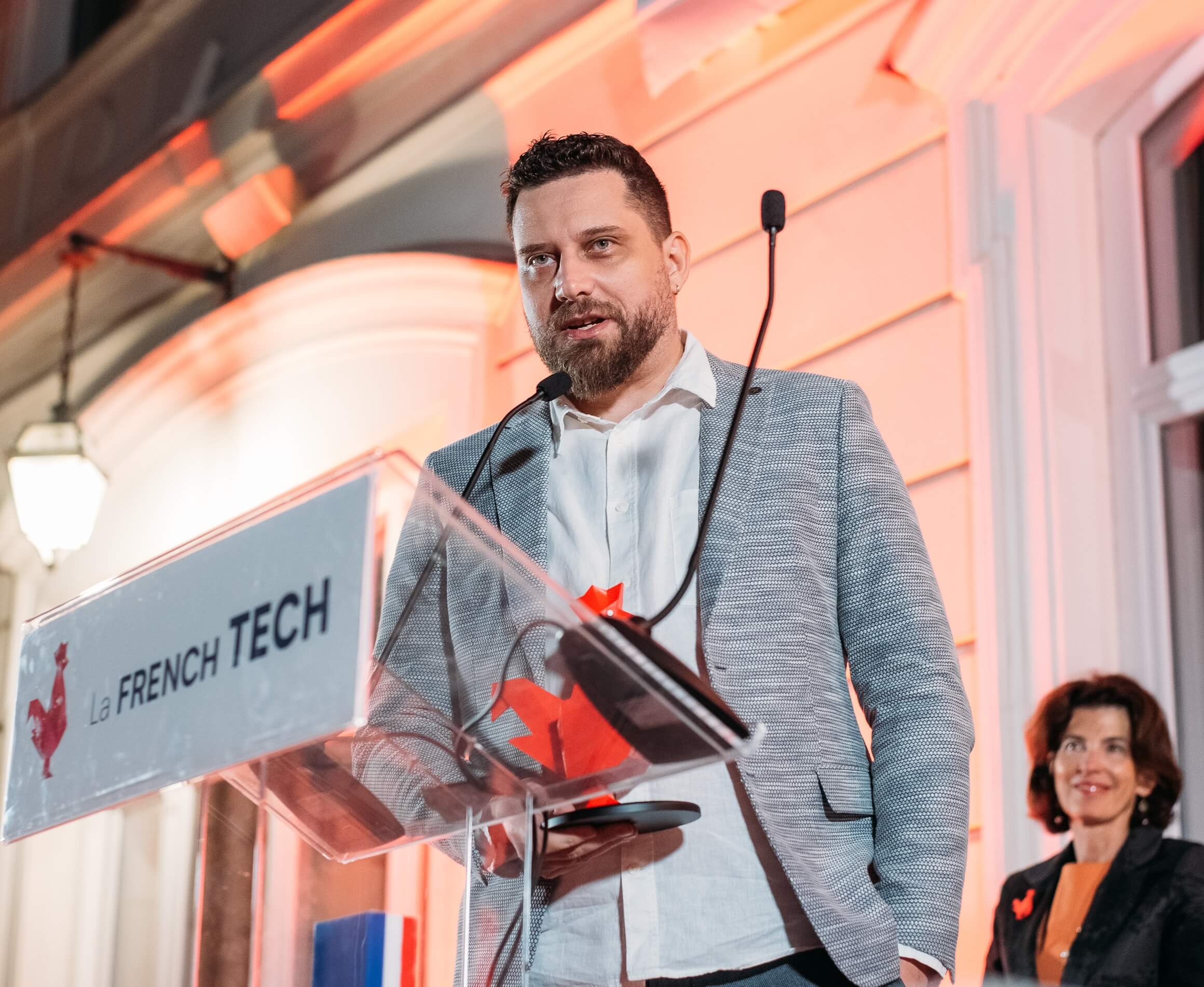 During the French Tech 2022 event, a handful of startups received awards for their contributions and successful collaborations with French businesses. Tokinomo, the in-store marketing startup received the "Most Inventive Startup" award.
We would like to congratulate the other notable startups praised and awarded:
Best Woman in Business — Simona Gemeneanu
Best Romanian Scale-Up — FintechOS
Best French-Romanian collaboration — Extia
Best Program in Education — The Entrepreneurship Academy
Best Impact Startup — Lumen
Best Start in Romania for a French Startup — Prestashop
Best NGO — Hospice Casa Sperantei
Most Innovative Startup — BLuana
La French Tech
La French Tech is France's startup movement. It's a worldwide community that supports French startups that bring innovation.
Established in 2014 as part of the French Finance Ministry, La French Tech currently has over 50 communities worldwide and 40+ in France. The ecosystem supports startups in their international development with mentoring, coaching, international connections, and promotion to enter the French market.
French Tech - Romanian Touch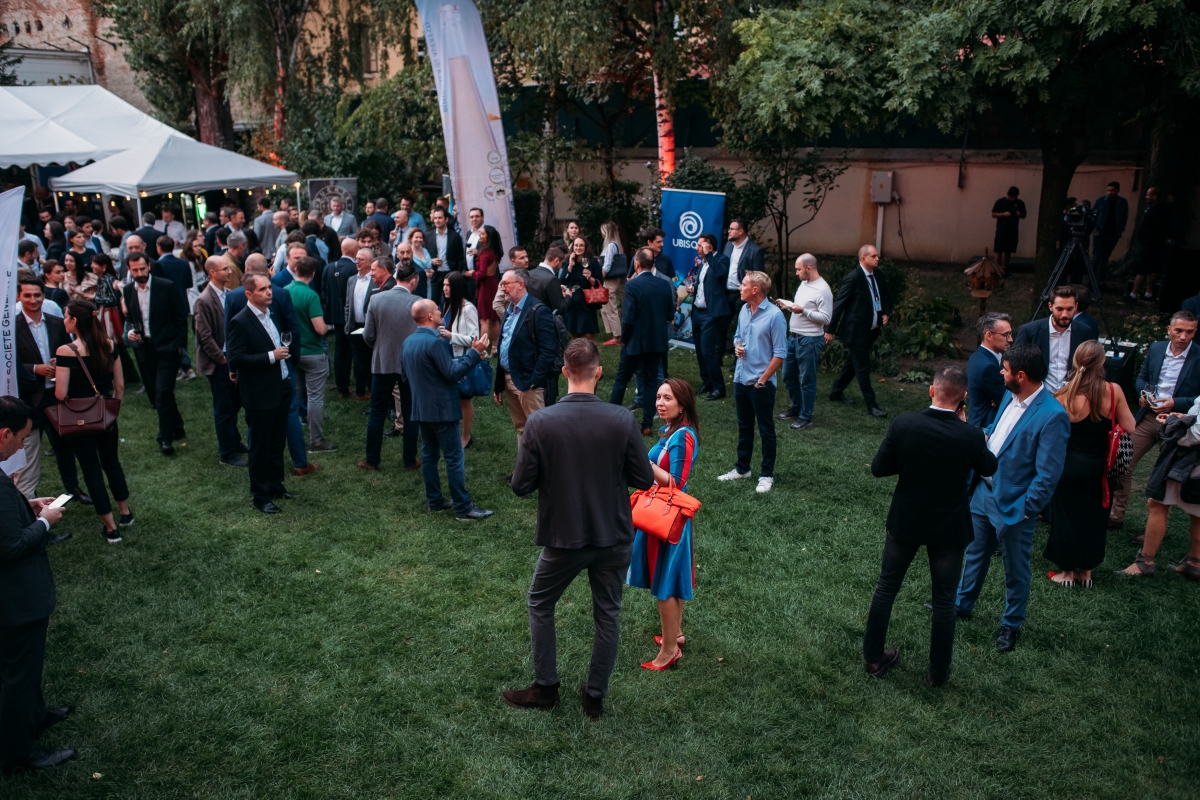 La French Tech Romania is the Romanian chapter - a part of the french tech community in Romania and focuses on French-Romanian collaborations. Since June 2019, French Tech Romania offers Romanian startups financing, as well as support on the expertise and scalability side. The ecosystem also supports French startups interested in expanding to Romania. French Tech Romania organizes quarterly business events, to which the 600 Romanian members (startup founders and employees, community builders, business angels, and VCs) are invited.
The French Tech - Romania Touch is an annual event held by French Tech in Bucharest to support and award the french startup community from Romania. This event took place on the premises and gardens of the French Embassy.
The networking event brought together more than 500 startup investors and founders, as well as government officials and journalists. French Tech - Romania Touch was also an opportunity to showcase the great collaboration between Romanian and French startups and companies.
A well-known French business angel and serial entrepreneur, Grégoire Vigroux, presented the French Tech - Romanian Touch event. Grégoire Vigroux is a true believer in Easter Europe's potential and that's why he relocated to Romania more than a decade ago.
In an interview with Eu-Startups, Grégoire mentions that "In our modern world, most businesses are digital. Technology plays an increasing role in our daily lives. I believe Eastern Europeans are fully embracing digitalization and information technology. Romania has more IT engineers per capita than the US, France, Germany, China, or India. The successful presence of global high-tech companies, including Microsoft, IBM, HP, Oracle, Amazon, and TELUS International, confirms Romania's IT experience and potential."
Thank you, La French Tech
La French Tech's event was a wonderful networking opportunity and we are delighted to have been a part of this event. Special thanks to La French Tech and Grégoire Vigroux for this amazing event and for awarding Tokinomo as the "Most Inventive Startup".