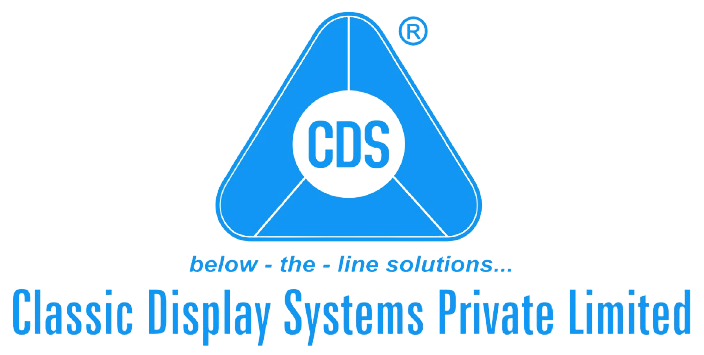 More than a decade of styling, innovation and defining quality. These are sacrosanct to Classic Display Systems (CDS), the one stop solution for all Point of Purchase Displays & Retail Fixtures, productions and services in India.
At CDS, "they make your products get noticed" like never before. Their strength is the team of expert designers, creative progress solutions who have years of experience in the industry, and who very well understand the consumer behavior and the needs of client. This enables them to deliver Innovative and sustainable display solutions.
Production and marketing professionals are contributing in this domain with their expertise and innovative strategies. They have been incorporating years of research, applying path breaking strategies and using latest machineries to execute world class POP and Retail Fixtures.
Successful collaborations with clients are a result of their in-depth analysis of the need, exploring the right opportunities and deploying tested strategies by a competent team of executives.
Country:
India
Website:
https://classicdisplay.in/
Contact:
harsh@cdsind.com
Phone:
+919818666778
Address:
Plot No. 119, Sector 6, IMT Manesar, Gurugram, Haryana-122050